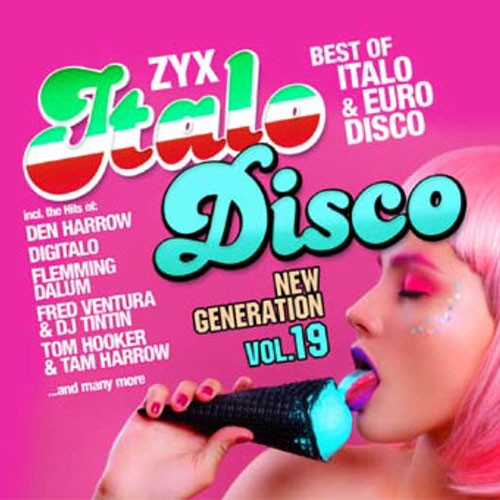 Italo4ever – People (ZYX Remix) on the new compilation : ZYX Italo Disco New Generation Vol.19

I'm very happy to appear on ZYX's new compilation with my track "People". Special version for this edition on cd !
Here is the tracklist of this double cd's to buy on September 10 for your greatest pleasure !
Den Harrow – Always
Fred Ventura & DJ TinTin – Come On
Tom Hooker & Tam Harrow – Love Me Tonight
Flexx – Break You Down
Flemming Dalum – Don't Take Your Time
Junior Paes – Dancing My Way
Lars La Ville feat. Abi F Jones – I Like It, I Love It

Italo4ever – People

Blixx86 – Pull The Trigger
Digitalo – Gentleman
Italove – Viva La Victoria
Diego – Walk In The Night
Heaven42 – Hotel La Luna
Soulya ID – When I'll See The Sea
Neo Romantic & Wolframm – My Dream Baby Blue
Italian Party – Summer Lovers
Tiger Club feat. Stefano Brignoli – Honesty
Mike Kremlin – Aliens
Wish Key – Orient Express
Stay informed by regularly visiting my website
Italo4ever